Webinar Cold Chain for the Masses - Thinking Beyond Compliance or Data Loggers
Webinar Discussion
60-minute Webinar on the IoT Magic in Cold Chain Monitoring
It's time to stop thinking about your company's cold chain as "compliance" and start thinking about it as a "competitive differentiator."
The era of the traditional data logger is over!
Data loggers, the most popular way of logging temperature trails, is an outdated and expensive way of tracking your cold chain — that too passively upon shipment delivery.
Think about an offshore warehouse where your product is stored and shipped from, or a hyperlocal fresh food delivery. Are you anxious about the condition of your product going to your customer?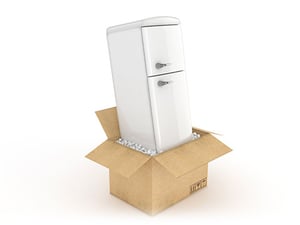 Wouldn't it be nice to:
Have real-time temperature, humidity, and location of your items at your fingertips?
Reroute a consignment or treat your warehouse duct before it affects your product or
Ship a replacement in time when you know your goods are spoiled or contaminated in-transit?
With the Internet of Things (IoT), it is now possible for Pharma, Food, Fresh Produce, Bakeries, Animal Husbandry, Food Processing, or Hyperlocal companies to store and deliver quality products by using real-time active cold chain monitoring at a fraction of the cost of a traditional data logger.
So, what is the IoT magic in cold chain all about? How does it work? Can you deploy IoT on demand? How can you get your hands on it?
Presenter
Vidya Subramanian

VP - Products, Roambee

An energetic leader and results driven executive with over 15 years of solution delivery experience, Vidya Subramanian is the Vice President of Products for Roambee. He is responsible for product strategy, product delivery, and product management with a singular focus on product-market fit.

Before Roambee, Vidya was Co-Founder and VP Professional Services at KeyTone Technologies Inc., a RFID technology company focused on providing a technology-enabled service for real-time asset monitoring through an enterprise scale sensor-based platform. KeyTone was successfully acquired by Global Asset Tracking UK Ltd. He has also held influential and leadership roles at Plexus Technologies Inc., KPMG Consulting, Unisys, and PriceWaterhouseCoopers (PwC).

Vidya holds a Masters in Computer Science from Temple University and dual Bachelors degrees in Computer Science and Economics from Calvin College, Michigan.